Putnam County Senior High School


Class Of 1974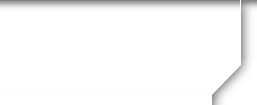 What's New


Not a member?
JOIN HERE
Find and click on your name.

Happy Birthday Ducky, hope you've had a great day!!
I hope you've had a wonderful day today on your Birthday!
Terry, So sorry to hear about your mother. It's hard to lose a parent a any age. Thinking of you and your family. Would love to see a picture of Macie Bette sometime. Dianne
Happy Birthday Terry, Hope you have a great day!
Hope you have a wonderful day, Lisa!
Happy Birthday Susan, Hope you had a wonderful day!!
Happy Birthday Pam, I wish you well and "what a great big wonderful family you have," I love the pictures! Enjoy your birthday. Dianne
Posted on: Feb 25, 2014 at 1:28 PM
Hello Lovely Rene, Happy Happy Birthday to you and I hope you have an awesome day tomorrow. I've seen your recent post of your daughter singing and you must be sooo proud. She's beautiful. Hope life is good there in little ole Cookeville. Birthday Hugs! Tricia Dianne
Posted on: Jul 16, 2014 at 6:45 AM
Becky, It was so great to see you at the reunion. I felt the same way about showing up after 35 years and feeling I wouldn't measure up. Your right we're all older and hopefully wiser, but still feel the same at heart. I love your photos of all the beauty you've been able to see in your journeys and I too have wonderful memories of growing up going to Center Hill Lake. There is nothing like Tennesse. We had a houseboat too and I miss those days spent with my sister, mama, & daddy learning to ski and just being at the lake. I love the water, which is probably why I spent 30 years living on the west coast of Florida and wound up living on the Black River in N.C. If you are ever in the area I'd love you to visit.